Our Bulletin Board
Office Hours Update
WE WILL BE CLOSED THURSDAY DEC. 24TH, FRIDAY DEC. 25TH, THURSDAY DEC. 31ST AND JAN 1ST.
AT THIS TIME WE ARE CLOSED TUESDAY AND THURSDAY AFTERNOONS.
Supplements at Amesbarry Chiropractic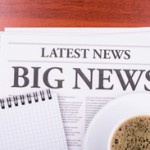 Amesbarry Chiropractic carries Nutri-Dyn supplements and Standard Process whole food supplements. Good quality nutrition with names you can trust. Call today or stop in with questions, we would be happy to help.
If you have any questions, give us a call or text at (952) 894-9888.
CONTACT US »


Amesbarry Chiropractic Bulletin Board | (952) 894-9888